WELCOME
TAKUMI STAMPING CANADA INC. is a high quality automotive parts manufacturer located in the heart of Southwestern Ontario. We provide our customers with the very best in stamped metal products.
TAKUMI STAMPING is based in Japan with three manufacturing facilites in North America:
St. Thomas, Ontario Canada
TAKUMI is well known for crafstmanship and attention to detail through our team members and Quality Assurance Department. We continue to strive for the absolute best for our customers through SIX-SIGMA Principles. We accomplish our goals of ZERO defects to the customer through this process.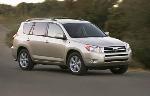 TAKUMI STAMPING CANADA INC. is a proud and trusted supplier to
Toyota Motor Manufacturing